This website presents information about major women's health issues, their management, and, in particular, their surgical treatment. The information here is primarily aimed at patients but there is also some in-depth information for fellow medical practitioners.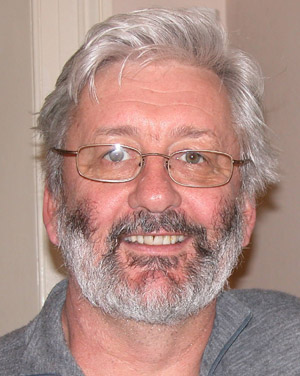 I have been working in the outer west of Sydney as a Gynaecologist and Obstetrician for the last 25 years. While based at Penrith, for the last five years I have also been operating, and have rooms, at Westmead. Since mid 2009 I have worked in Balmain, this being an expanding part of my practice. Please see the Contact Me page for more details.
Over the last fifteen years I have been developing skills in Advanced Gynaecological Endoscopic Surgery, giving up Obstetrics ten years ago to allow further concentration on the development of these skills. I have now performed almost 700 Laparoscopic Hysterectomies and have written a number of international publications based on my experience in this field. For patients who may not know the term "laparoscopic", it is better known in lay terms as keyhole surgery. Where this website refers to a "laparoscopic port", simply think "keyhole"!
Why are these modern techniques so important?
Because they have the advantage of fast patient recovery with shorter hospital stay (many patients going home the day after surgery) and quick return to normal activities (back to work in two weeks).
Because, in experienced hands, there are fewer complications.
Laparoscopic surgery can be performed to treat infertility, for hysterectomies, prolapse repair and for endometriosis (many cases with advanced disease).
Along with a number of other surgeons in Australia, I am at the forefront, nationally and internationally, in most areas of gynaecological endoscopic surgery.